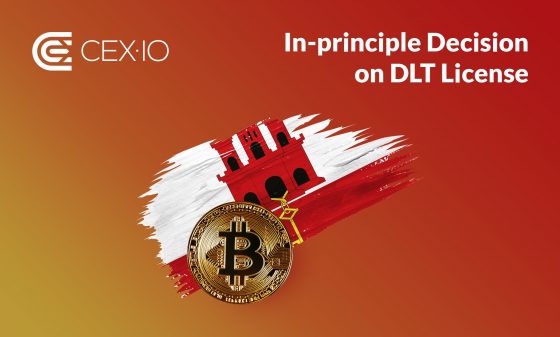 We are happy to share that CEX.IO has received "in-principle" status for the Distributed Ledger Technology (DLT) license issued by the Gibraltar Financial Services Commission (GFSC). This means that we are currently at the beginning of the final stage in the authorization process. To receive the license, it is essential to prove that all the procedures in our company satisfy the final GFSC conditions.
The Distributed Ledger Technology (DLT) license
Gibraltar, the issuer of the DLT license, is one of the first crypto-friendly regulators for licensing businesses dealing with cryptocurrencies.
Continue reading CEX.IO on Track to Provide Services under EU-based Regulatory License at CEX.IO Official Blog.